Places in and around Stansted, Fairseat, & Vigo
This 'places' section of the website contains information on local landmarks and places of interest, local area maps, listed or notable buildings, and a street-based gallery of properties in the area.  The content is divided into four sub-categories as shown below.
This section contains information on notable and listed buildings in the area including those that are near or just outside the Stansted and Vigo Parish boundaries. 
Listing information has been sourced from Historic England and where available, more detailed histories of the buildings are available.  Notable buildings are not listed but have historical significance.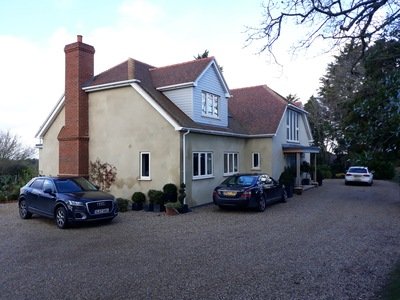 This section lists all the residential properties in Stansted & Fairseat by road/street name and location. Where available, brief details and thumbnail photos are included. 
Note: This section is currently under development.