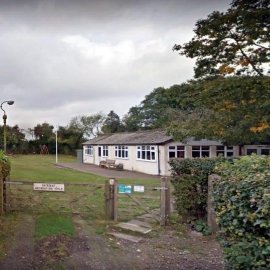 Before 1935 only thirty houses existed in Fairseat. People either met in one another's houses or were so busy working on the farms that they had little time to meet except on market days. About this time film shows were sometimes held in the barn at Woodbine Farm. New homes were then built in Platt House Lane, mains electricity came to the village and shortly afterwards the war began.
The Stansted and Fairseat Scouts used to meet in the hayloft over the stables/garages at Fairseat House Cottage (now part of Fairseat Cottage). This building was substantially altered internally and converted in 1975/76 to domestic use.
After the war more houses were built in Fairseat Lane (as Vigo Road was known until 1972) and in Platt House Lane. Other than the church and the school, contact with Stansted was infrequent – they had no village hall until 1965. Stansted and Fairseat each had separate Post Offices.
In Fairseat, the owner, Frank Waters, made a timber hut in Platt House Lane in the garden of Honey Cottage, available as a village hall. This use came to an end in 1957 when he sold Honey Cottage and this hut was dismantled in 2003 after the land had become part of The Willows. Before Fairseat Village Hall, as we now know it, came Fairseat Recreation Ground, a field which was generously donated late 1956 by Col Arthur Anderson of Fairseat Manor for the benefit of residents of Fairseat so that children could play safely away from the traffic in Fairseat Lane. Hedges were then planted; gates and gate posts installed and then swings installed. Fairseat Sewing Guild helped fund this. The "Rec" was opened in 1958.
The lack of a village hall remained for several years and the need had increased, but Hugh Pasteur of Fairseat House was exercising his mind on this need. He wanted to foster and maintain the greater community spirit that had been engendered during the years of the Second World War (1939-45). Hugh was a director of J & E Hall of Dartford, industrial refrigeration engineers. He had also been the commander of the Stansted Platoon of the Home Guard during the war, which brought Stansted and Fairseat people together. Hall's office building in Dartford had been bombed; the directors and staff were accommodated in a temporary sectional timber building until war end and beyond. Eventually Hall's offices were rebuilt in the early 1960s. As the contractor was dismantling the temporary buildings, Hugh Pasteur spotted the component sections and it sparked an idea. He approached his co-directors and obtained their agreement that this sectional building could be purchased to become our village hall.
The recreation ground trustees, who included Mrs. Anderson, agreed that a village hall could be erected on their land. At the same time an appeal for funds and fundraising events provided sufficient monies to construct foundations at Fairseat Recreation Ground on which to re-assemble this sectional timber building and to build the other rooms needed for a village hall. Many villagers contributed money, time and effort towards this, under a village hall committee chaired by Mrs. Betty Paul of Fairlight Lodge, Fairseat.
Mrs. Jean Anderson formally opened Fairseat Village Hall in May 1961 and since then there have been two substantial improvement schemes to the village hall. In 1982/83 and in 2005, to achieve the hall that exists today. It is larger and better than the original hall but looks quite similar to the original on the outside. We all have a duty to see that it remains in good condition as a service to our community.
One of the smaller rooms at the rear of the Village Hall was set aside to store archive material for the Stansted & Fairseat Society. The following text is in the form of recollections by Grisell Pasteur in 1992.
It was in 1974, I think, that it dawned on me that, in the nearly 50 years my husband and I had lived in Stansted Parish, a lot of events had taken place and a lot of people had lived and died about whom future inhabitants would have no knowledge, just as I had little knowledge of those who lived here before me.
I approached Ilma Firebrace, who was then the Editor of the Parish Notes, and asked if the Stansted and Fairseat Society might publish a request for material to start a "Parish Archive", a rather grand term for what was then only the germ of an idea.
Knowing from my own experience how one can treasure old photographs and records, I decided we would be likely to get a better response if we asked for the loan of material. The Society would then have copies made and return the originals to their owners. By the greatest of good luck there lived in Stansted at that time a keen amateur photographer – Glyn Charlton – who had a dark room and enlarging facilities in his house. He expressed an interest in the project and offered to do the copying. If we had had to employ professional help I doubt very much whether we should have been able to expand the collection as quickly as we did.
Contributions came in a steady stream from all and sundry. I became quite used to telephone calls such as "I was turning out some cupboards and found … Would you like to come and look and see if there is anything you want for the collection?" One thing led to another and perhaps the owner of some photos would write to a distant friend or relative who would be persuaded to lend a photo to be copied. Stansted Primary School had recently celebrated its 100th anniversary, and they were able to produce many group photos of past pupils, which are an unending interest when we have an exhibition. The pupils also produced a wonderful 'project' about the Parish, which includes interviews with long-time residents and illustrations of people, houses and implements used in times gone by, all linked together in a colourful frieze which the Society has shown at our bigger exhibitions in Stansted and Fairseat churches. In a hundred years time, if we look after it properly, the frieze will be a wonderful record. At the same time two schoolboys were doing 'projects', one about Stansted church, and one about the German plane that was shot down and crash-landed near Court Lodge in 1940. Sadly, there are no photos of this event – strict security and lack of photographic film in wartime was responsible for this. Nevertheless what the authors wrote was fascinating and we are grateful to them for presenting their work to the Society.
Such was the wealth of material being offered that it became obvious that we ought to have an exhibition and share the delights of the many contributions. Again luck was with us. My knowledge of mounting and presenting an exhibition was nil, so I was relieved and thrilled when Denis Osborne, who then lived at Church Cottage, Stansted, offered to help. Little did I know what a tower of strength I had acquired! Denis' job was to mount recruiting exhibitions for the Royal Navy. He seemed to be able to find every kind of board, coloured paper and coloured strips for outlining photos; best of all he found us some very useful screens on which one could anchor a photo safely with a magic circle of Velcro on the back with no drawing pins or glue needed. Our first exhibition in Stansted Village Hall was a great success, only marred by the fact that we could have the hall for one day only. Inevitably some people were unable to come. A few years later we held another exhibition in Fairseat Chapel by kind permission of the P.C.C. Though the Chapel is not entirely suitable for this purpose (all those pews) many people came and we were able to leave the exhibition up for three days.
Storage of the Collection was now becoming a problem, until Stanley Marchant found us a map-storage chest. We have used this ever since, storing it in the houses of various accommodating people. While we are very grateful to those who put up with a bulky chest in their homes it became obvious that we should have a permanent and secure home for the Archives. They had a narrow escape in the hurricane in 1987, when a tree fell on the garage in which the chest was stored. With the kind cooperation of the Fairseat Village Hall Committee we have now got a store in the Village Hall, small but secure and with provision for keeping the collection safe from humidity.
We are still receiving contributions, which are much appreciated (the hurricane in 1987 produced a wealth of photos). Please don't be shy of lending or giving photos or anything else of interest. The collection must not stop at 1992. Events, people, houses, views, old records, almost anything will be of interest in a hundred years time. The Society thanks you all for your enthusiastic co-operation and generosity over the years.