Messerschmitt Crash - Memorial Model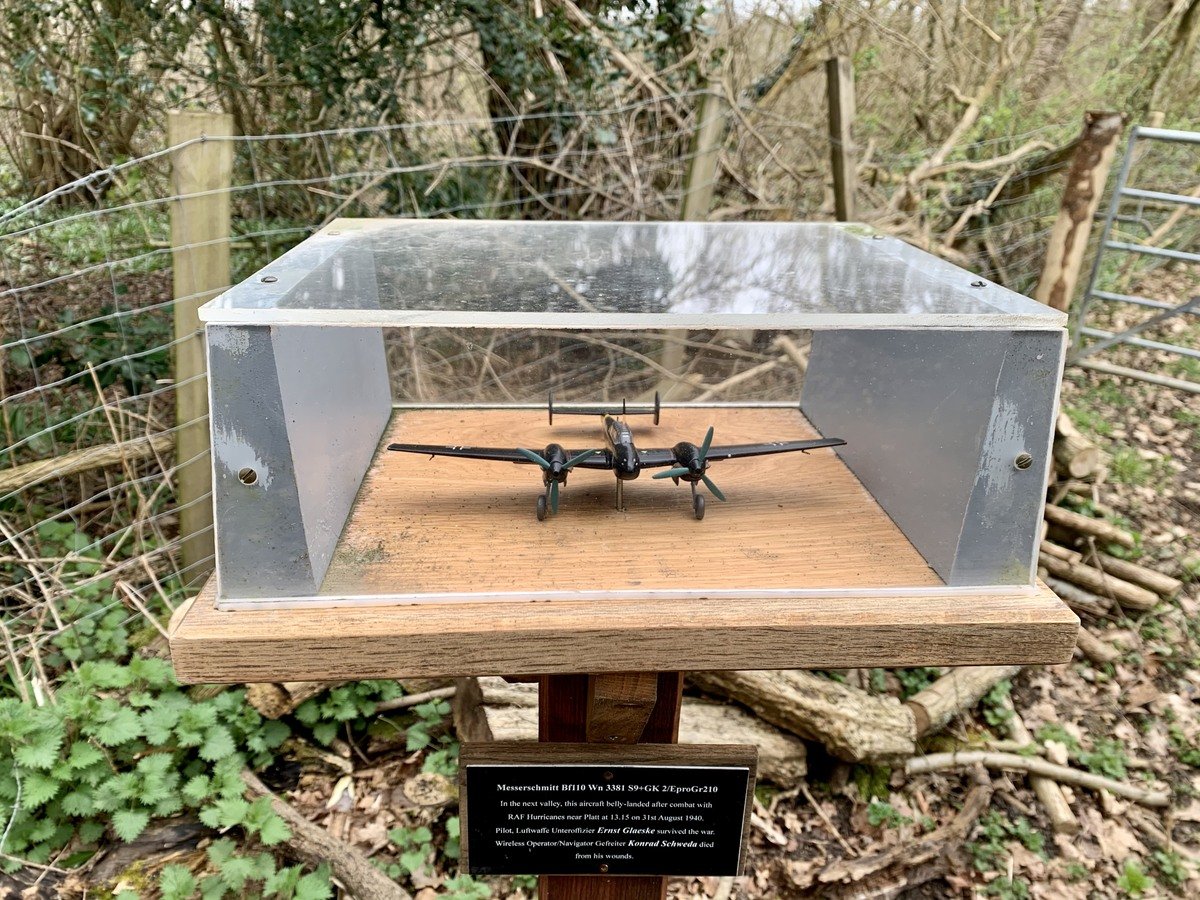 During 2020 Paul and Judy Dyer of Platt House, Wrotham Hill Road erected a memorial to the two German airmen whose aircraft crash-landed behind Stansted Church the day after Colin Francis' Hurricane crashed catastrophically near Coldharbour. They had previously erected a similar memorial to Colin Francis.
The plaque under the memorial model reads as follows:
"Messerschmitt Bf 111 Wn3381 S9+GK 2/EproGr210. In the next valley, this aircraft belly-landed after combat with RAF Hurricanes near Platt at 13.15 on 31st August 1940. Pilot Luftwaffe Unteroffizier Ernst Glaeske survived the war, Wireless Operator/Navigator Gefreiter Konrad Schweda died from his wounds."
The Messerschmitt had been fired on by fighters whilst attacking Croydon Aerodrome and, having just released the bombs, the port engine, and the tail were hit.
The pilot made a very good, rapid belly landing as he knew his wireless operator was wounded and hoped to save his life. In the event, this was not possible as he died of his injuries either just before or just after being taken away in an ambulance.
The pilot was taken prisoner and repatriated to Germany after the war ended where he died in a motorcycle accident a few years later.
The following map highlights the crash site and the location of the memorial in Stansted, Kent.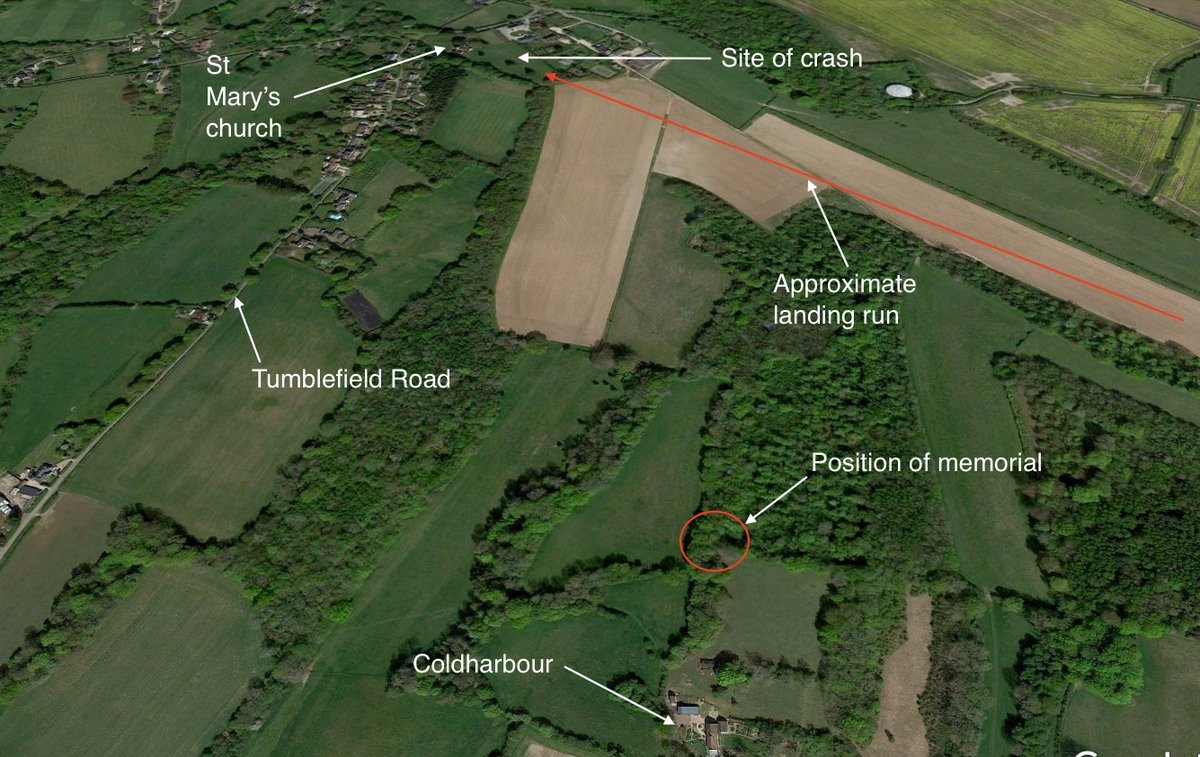 Note: The full story of this episode in WW2 is told in full in a separate article available from the Events section.  Messerschmitt Crash Article
Author: Dick Hogbin
Editor: Tony Piper
Contributors: Mike Goddings
Acknowledgements: Paul and Judy Dyer
Last Updated: 08 March 2021